As part of StackAdapt's industry-wide #HackDiversity project, Heather Payne, CEO and founder of HackerYou & Ladies Learning Code, has generously shared her thoughts on diversity in tech, specifically how we can get more women into tech and keep them here there.
Part of our mini-documentary, coming soon! Quick introduction: life value: 5 tricks marketers use to mine your personal data Digitizing Attractive car packaging to get you going Attract customers to your local business with Pokemon Go Dirigism, the unique competitive advantage of Chinese technology My name is Heather Payne and I'm the CEO and founder of HackerYou and formerly the founder of Ladies Learning Code. There are definitely ways to create a beginner-friendly environment, and that's where Ladies Learning Code excels, and that's where HackerYou excels – creating an environment where everyone will be welcome. I think that's one of the things that makes Hacker You so appealing to women but so to any beginner…you never feel stupid.
Now is the time for women to take the lead
Plumbing issues are often cited as one of the main philippines mobile number example problems. Girls are underrepresented in mathematics and science in high school, and girls and women are underrepresented in computer science in college, and thus women are underrepresented in the workforce. I think all of these are true.
One thing I'd like to see change in Toronto over the next few years: It's hard to think about women-owned agencies and women-owned startups. Sure, there are some examples of women-based startups and women-run agencies around Toronto, but not enough. I hope to see more. "It's hard to think of women-owned agencies and women-owned startups…I'd love to see more. It just means this place is a little different from everyone else. I would love to have more types of such companies in Toronto.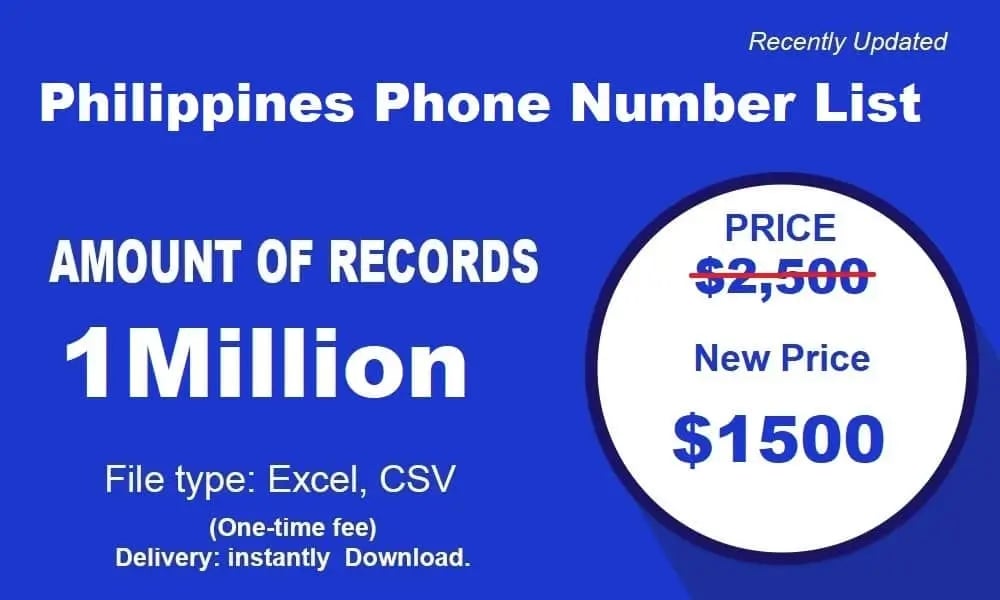 Engaging women in tech
life value: Now, here's what I'm going to call my attention: How EA Leads do we keep all female graduates in the industry?
I think companies in Toronto should post fair pregnancy and parental leave policies on their career pages. Don't let people ask them what their cushion options look like in interviews. Let's get them ready and let them know. I think the statistic is that 85% of women end up having children. So if you have a woman in her 20s or 30s who works for a company, and it's true, there's a good chance that while she's at her company, she's taking some time off to have a baby. 85% of women end up having children.